Well, hello! It's great to be here. I'm new to this blogging passion, but I've never been one to shy away from a challenge or a new adventure, so here I am. I am excited to launch our new family passion project – Raising Hikers. If you already know me in real life you know that's exactly what my husband Bryce and I are doing with our kids, and it is by far the most rewarding part of parenting. We are determined to teach them, guide them, and inspire them to love the outdoors. BUT with all things you are determined to do as parents, it's not always easy and the kids sometimes have other plans. We have had our fair share of meltdowns, learning opportunities, sore backs, cold feet, forgotten snacks (THE worst hiking failure) and many other mishaps on the trails. I'm looking forward to sharing some of the things we've learned with you, as well the adventures to come.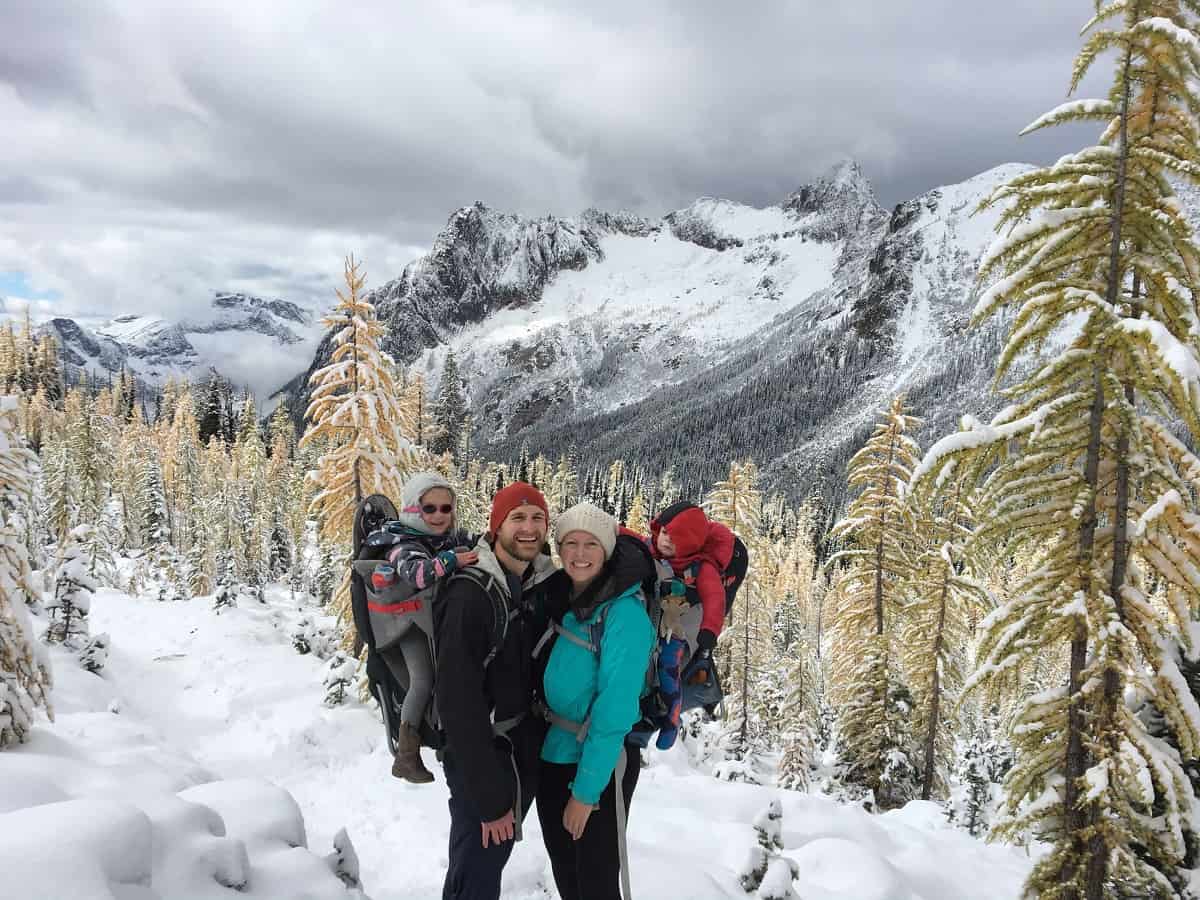 A little about me to kick this thing off. My name is Kristin and I'm the mom of two active towheads, the dog-mom of a spastic labradoodle, the wife of hunky mountain man, the proud owner of a vintage camper, and a successful entrepreneur. I've been fortunate to live in the three greatest states—I was raised in Southern California, spent my post-college years in Washington, and am now raising a family in Colorado.
Some of my favorite things are: karaoke, cold brew, Tillamook ice cream, IPAs, the Peloton bike, margarita Fridays, enneagrams, traveling, dancing, dress-up parties, and Marco Polo'ing with my best girlfriends. If you know, you know. Oh and of course, the outdoors! That's why we're here after all. We spend our weekends hiking, camping, paddle boarding, biking, digging in the dirt, or hunting for a creek. We may be able to add fishing to that list here shortly as word on the street is Santa is bringing some fishin' poles. Stay tuned.  
Thanks for being here. I'm excited to be a small part of your adventure in raising hikers! You can learn more about me and why I'm here on my About page.