The temperatures are finally starting to warm here in Colorado and I can feel summer edging closer! School is out next month and that starts the official summer hiking & backpacking season. Before the season is upon us and I am consumed in the neverending packing, unpacking, and repacking process, there are a few steps that I take in advance to prepare for summer hiking season. These steps keep us prepared on the trail and safe from ticks and bugs. 
First, I restock our family hiking backpack with important essentials like first aid, sunscreen, and tick & bug repellant. Similarly, I stock the back of our car with backup items in case we forget anything when we get to the trailhead. Next, I check that our summer hiking gear is in good shape, still fits, and is treated with permethrin to keep bugs away all season. Last, I start ramping up our physical activity on hikes so we are ready to tackle epic trails in the summer! 
A big Thank You to Ranger Ready Repellents for sponsoring this post, but know that all opinions are my own. 
Step 1: Prepare for summer by packing or restocking the hiking backpack
One hiking mom hack that I recommend is to always have the essentials packed in your backpack ahead of time. This eliminates one more barrier to going for a hike and helps ensure that you don't forget something important. Since we hike year round, I already have my backpack packed, but I use Spring as the time to restock everything so it's ready for summer.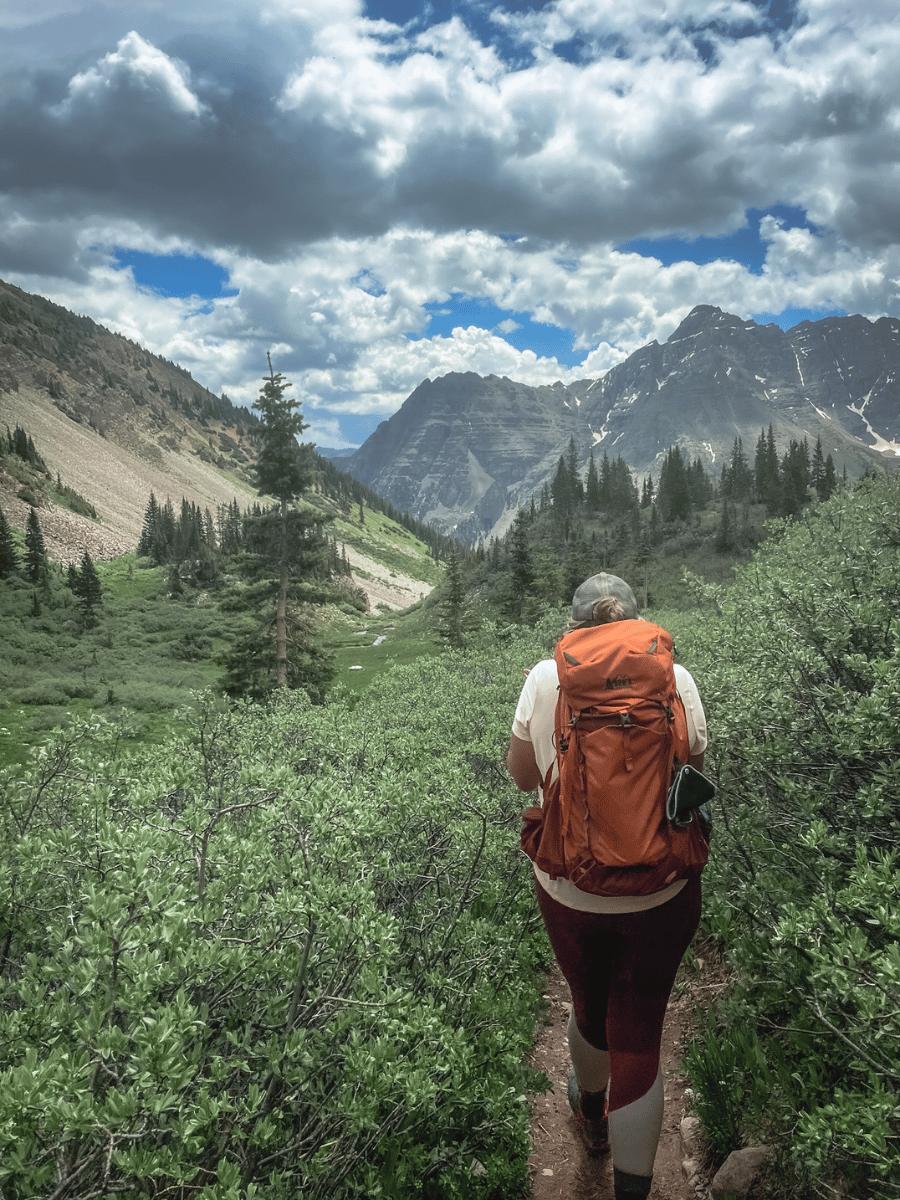 First, I check that the essentials that stay in the pack are in good shape. I refill our travel-sized picaridin bug spray with the Ranger Ready Refill Kit so it's topped off and full. It's my absolute FAVORITE tick & bug repellent! I re-stock bandaids (most used item) and check all contents of our first aid kit. I refill our hand sanitizer, replenish doggie bags, etc. I want my pack to be fully stocked at the beginning of summer so I don't have to check it each time we hike. You can find an extensive list of what I pack in my hiking backpack in this post.  
Step 2: Prepare for summer hiking by stocking the adventure car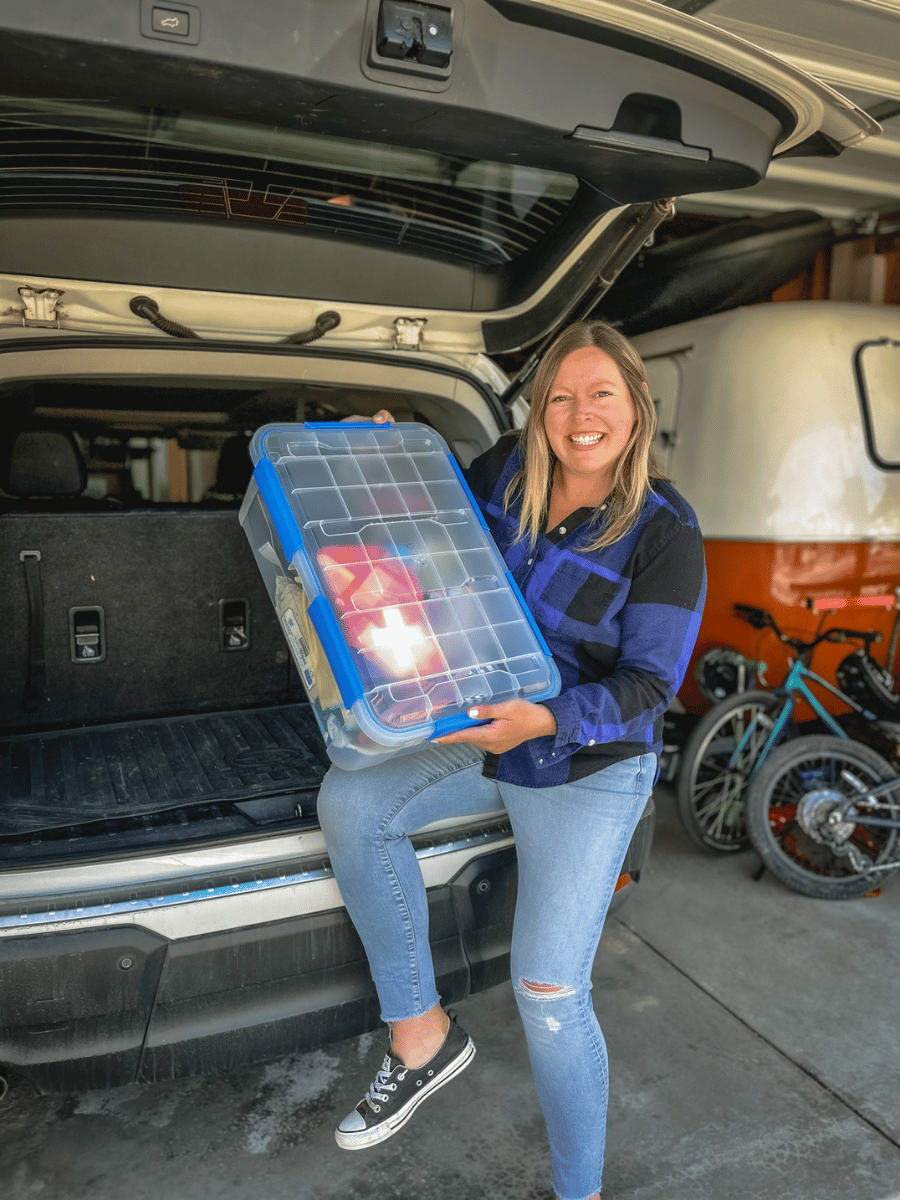 You may have heard of the term "go bag" before, but I like to keep a "go bin" in the back of my car for a backup supply of important items in the car for emergencies. Keeping a bin makes it easy to transfer between our two cars and keeps everything organized and in one place.
This is usually a growing list throughout the summer as I think of things (i.e. wish something was in there), but the basics are:
Change of clothes for the kids

Underwear & socks for the kids

Backup sun hats & sunglasses

Sunscreen & SPF chapstick

Old winter hats & gloves

Bug Spray – I keep a small /

travel-sized Ranger Ready Picaridin Repellent

here and then a larger one accessible in the car so we can apply at the trailhead. During this time when I prep for summer, I make sure that the levels aren't low and I refill all of my bottles with the

Ranger Ready Picaridin Refill Kit

at the start of the season. 

Backup Towel

Extra dog leash, poop bags, and collapsible water bowl

Dog water bowl

Doggie poop bags

Old flip flops

Fully stocked

First Aid kit

Emergency items like

emergency blanket

, waterproof matches, whistle, and

pocket knife
Wag bag

– for a different kind of emergency 😉

Bear Spray

– this is a good time to check the expiration date on your bear spray

Emergency protein snacks

Electrolytes

Plastic bags for muddy boots or trash

Dry bag for wet clothes
Step 3: Prepare for summer hiking by checking and treating your adventure gear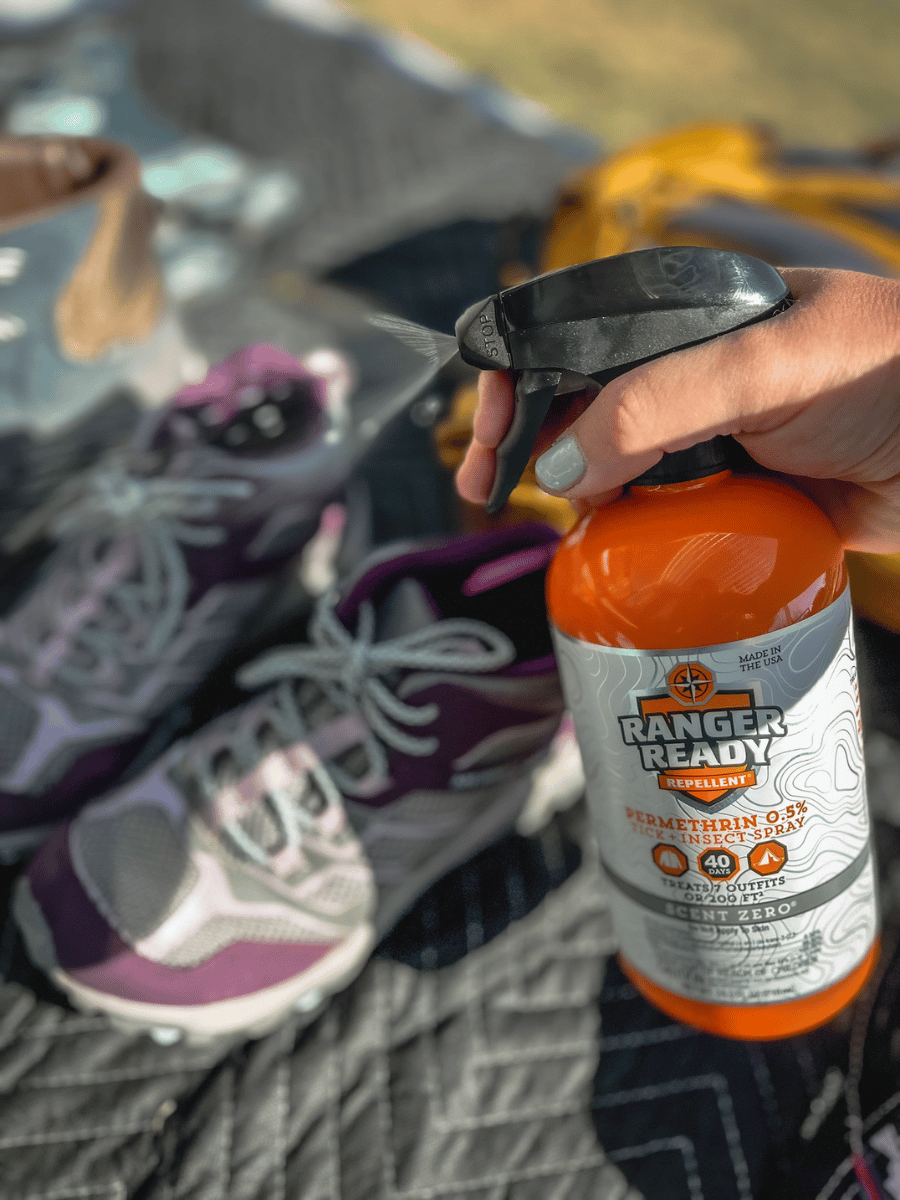 Next, I check that our gear is in good shape and we have the footwear, socks, sun hats, and clothes in the right size for the upcoming season. I lay out all of our gear (including our hiking backpacks!) in our backyard and treat them with Ranger Ready Repellents Permethrin. 
Permethrin 0.5% is designed to apply to your clothing and gear (not your skin). It is a safe EPA Registered synthetic chemical that kills insects upon contact. We treat our clothing, socks, shoes, backpacks, and tents at the beginning of each season. It lasts for up to 40 days or 5 washes. 
Step 4: Increase Physical Activity
While we try to remain active all year long, there is no doubt that the length and elevation gain of summer hikes is a challenge. So heading into the summer season I like to increase my physical activity with local hikes (or stairs or hills) that give me that practice of climbing and elevation gain. Some examples near Denver are the Manitou Incline, Mount Morrison, and the stairs at Phillip S. Miller Park in Castle Rock. That said, you do not have to do hard hikes to "train." Even incorporating family hikes this time of year to prepare for summer will make a big difference! Any mileage under your feet is helpful in preparing your body for the mileage ahead in the summer. Check out these Colorado hikes for ideas or if take a look at this post for an example training plan. 
WHY ARE YOU TALKING SO MUCH ABOUT BUG SPRAY?
While I love the warm weather transition on the trail, it comes with an increase in ticks and bugs. I have found in the past that the first hike when you aren't ready for it can be brutal, so I've learned to always be prepared in advance for bug season. And If you want to know why I rave about Ranger Ready Repellent, check out this blog post where I count the ways I love them! 
And here's a short video of 3 ways to protect yourself from bugs & ticks, or watch it over on my Instagram!
MY FAVORITE RANGER READY PRODUCTS
Travel Sized Spray: We keep this size of the Picaridin 20% spray in our hiking backpacks and they are perfect for travel. We brought them to Europe with us this summer and they were TSA approved in our carry on luggage here and abroad. It can be refilled with the Refill Kit.
Trigger Spray Repellant: This is the full sized Picaridin 20% spray, with the most effective sprayer. We keep this one in our car, campsite, or the trailhead. This is the Scent Zero scent, but you can also get this  large size in their yummy smelling scents too. It can be refilled with the Refill Kit.
Permethrin Trigger Spray: Permethrin 0.5% is designed to apply to your clothing and gear (not your skin). It is a safe EPA Registered synthetic chemical that kills insects upon contact. We treat our clothing, socks, shoes, backpacks, and tents at the beginning of each season. It lasts for up to 40 days or 5 washes. 
Refill Kit: I love that you can purchase refill kits so that you don't have to replace the entire bottle. This is better for the planet as each kit saves 5 trigger spray bottles from ending up in a landfill! Also, the bottles of the products above can be recycled unlike other aerosol sprays!
I hope you found this helpful as you prepare for summer hiking season! If you have any questions, comment below or send me a direct message here. 
Happy Hiking! 
Your Trail Mom,
~Kristin