Yosemite National Park is located 60 miles north of Fresno, 120 miles south of Lake Tahoe, and 95 miles east of Stockton in the state of California.  Nestled into the iconic Sierra Nevada mountains, Yosemite is best known for the light granite rocks, u-shaped canyons formed by glaciers, massive granite domes, and countless waterfalls. It is challenging to see the entirety of Yosemite National Park in one day. If you only have a day or less, I recommend sticking above the valley near the Tioga Pass entrance. This area typically sees fewer crowds, less traffic, and just as much beauty as the popular Yosemite Valley. We visited Yosemite National Park in early June for a half day on a side trip from Lake Tahoe. I'll share our day's itinerary of the five things to do in Yosemite near Tioga Pass, which include frolicking in Tuolumne Meadows, viewing Half Dome from Olmsted Point, hiking to May Lake, stand up paddle boarding on Tenaya Lake, and topping the day off with a sweet treat from the visitor center!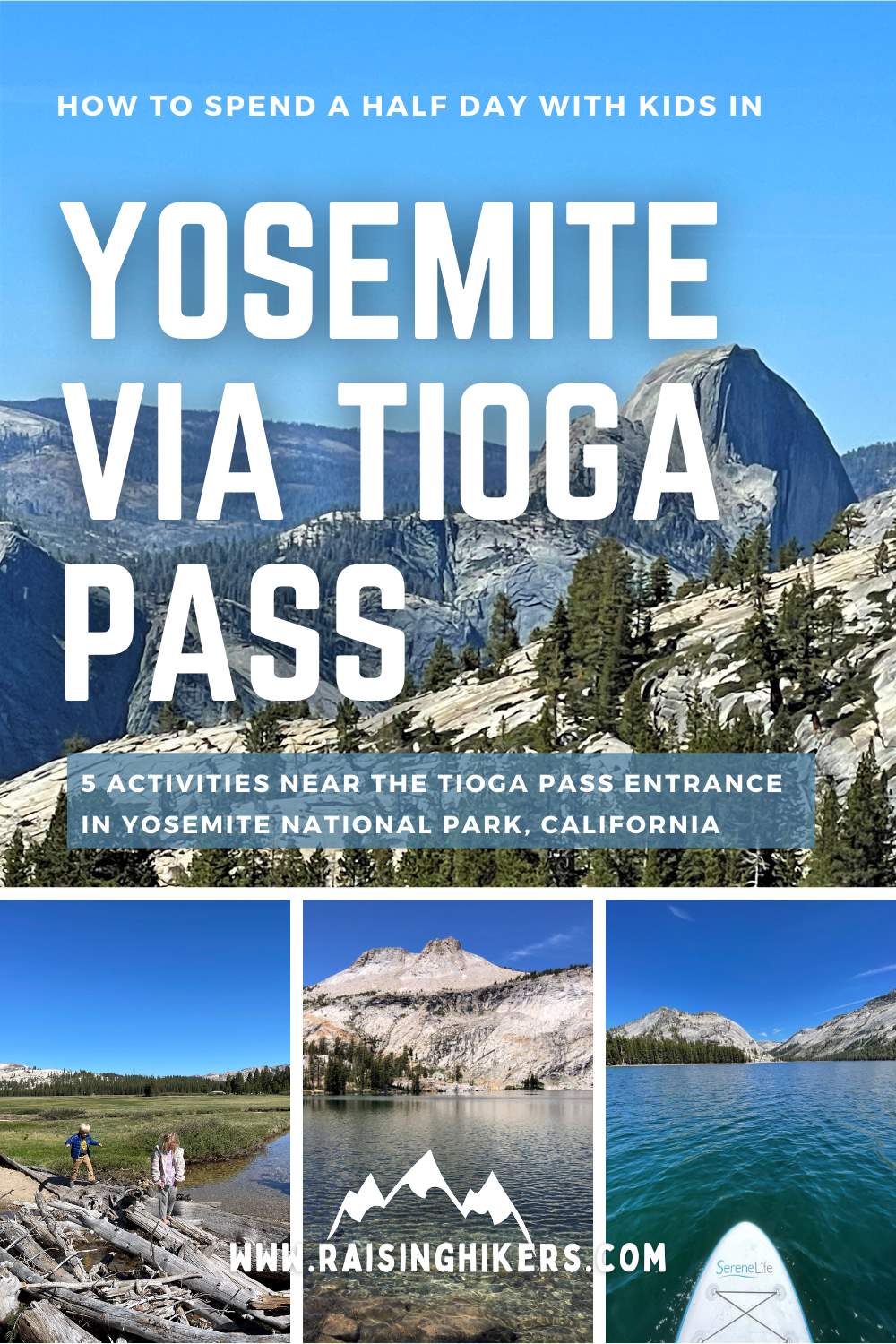 Reservations for park entry are required from May through September 2021. See up to date information on the reservations here. You can enter Yosemite National Park if you have a day-use pass, lodging reserved within the park, a wilderness permit, or are with a tour group. Most reservations have been taken for the 2021 season, but limited amounts are issued via Recreation.gov on a 7 day rolling window starting each day at 8 am Pacific Time. Be sure to have a recreation.gov account created in advance for the best chance.
How to access Yosemite national park via TIOGA PASS entrance
There are five entrances to Yosemite National Park—Hetch Hetchy Entrance, Big Oak Flat Entrance, Arch Rock Entrance, South Entrance, and Tioga Pass Entrance.  You can find the official NPS Map here. Tioga Pass is the only entrance on the eastern side of the park, near the town of Lee Vining, and is slightly less traveled than the other western entrances (where visitors are coming from big cities like San Francisco and Los Angeles). Tioga Pass makes sense if you are visiting from Lake Tahoe or Las Vegas. For our quick trip, we flew into the Reno Airport which is about 145 miles from the Tioga Pass Entrance. In addition to your starting location, the time of year is an important consideration when deciding which National Park entrance to use. Tioga Pass Entrance is historically open from late May through beginning of November, depending on the snow year. Be sure to check the road opening updates before your trip.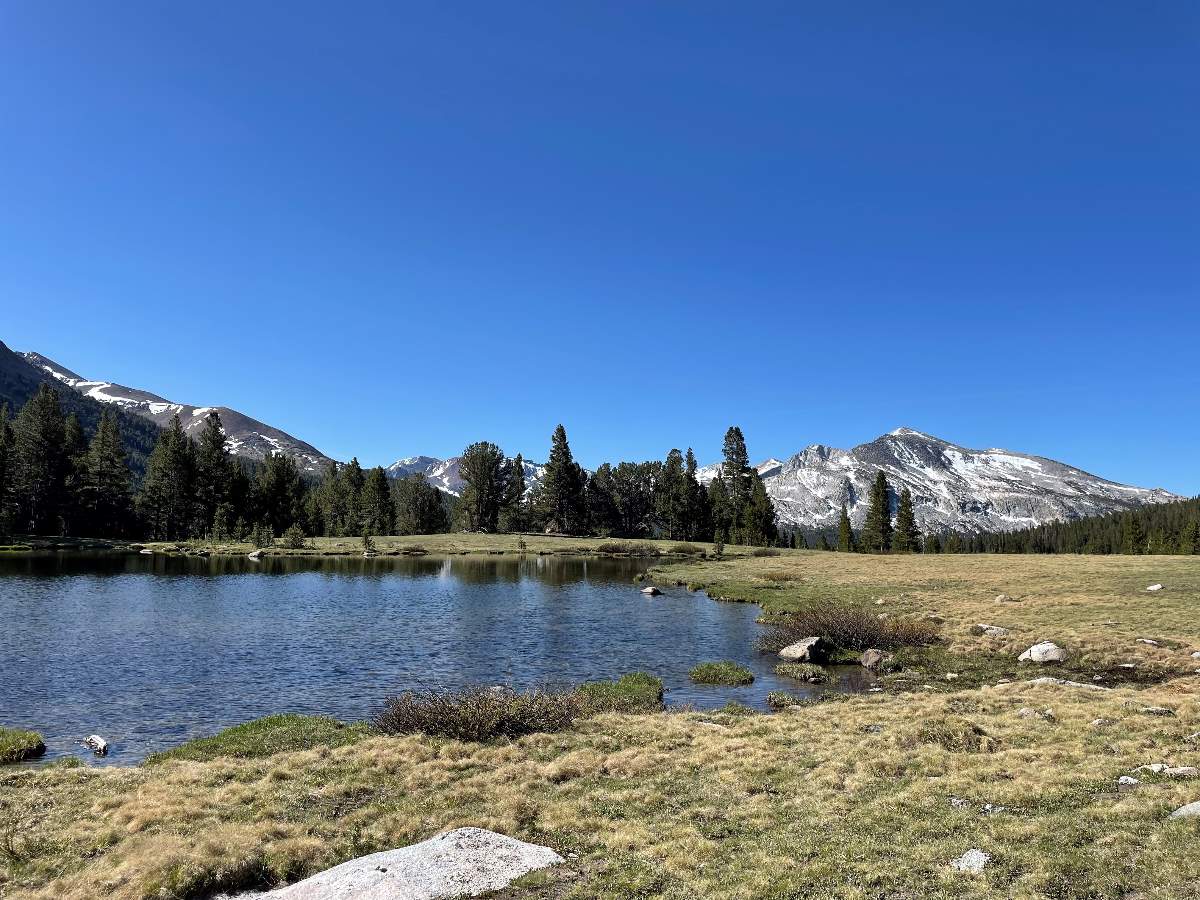 Grab breakfast before you enter Tioga Pass
Just before the Tioga Pass entrance sits a little gem of a restaurant located inside of The Mobil gas station. You may think I am joking as you pull into the gas station parking lot, but I assure you that this breakfast at Whoa Nellie Deli is worth the stop. Fuel up on a giant stack of pancakes, a hearty breakfast burrito, or a stacked breakfast sandwich with views of Mono Lake from your diner booth. It opens at 7am, so I recommend getting there when it opens and heading into the park early!
5 things to do in Yosemite via Tioga Pass Entrance
1) Frolic in Tuolumne Meadows near Tioga Pass
At 8,600 feet, Tuolumne Meadows is one of the largest high elevation meadows in the Sierra Nevada. Once you enter the park, pullouts to the meadows are as soon as 15 minutes. It is worth a stop at these meadows to view the Tuolumne River running through the middle of the meadows with granite rocky Sierras in the landscape, and to frolic off some of those pancakes. It's also the perfect welcome into Yosemite National Park.
2) Get the best view of Half Dome from Olmsted Point
Keep driving only another 15 minutes to Olmsted Point (17 miles from the Tioga Pass Entrance). While there are more iconic viewpoints of Half Dome from the western side of the park, this is the best place to view Half Dome from Tioga Pass. You can hop out and take photos, or take a small hike on granite slabs to  get an even better view. If you cross the highway, you can hike up to the top and get views of both Half Dome and Tenaya Lake from above.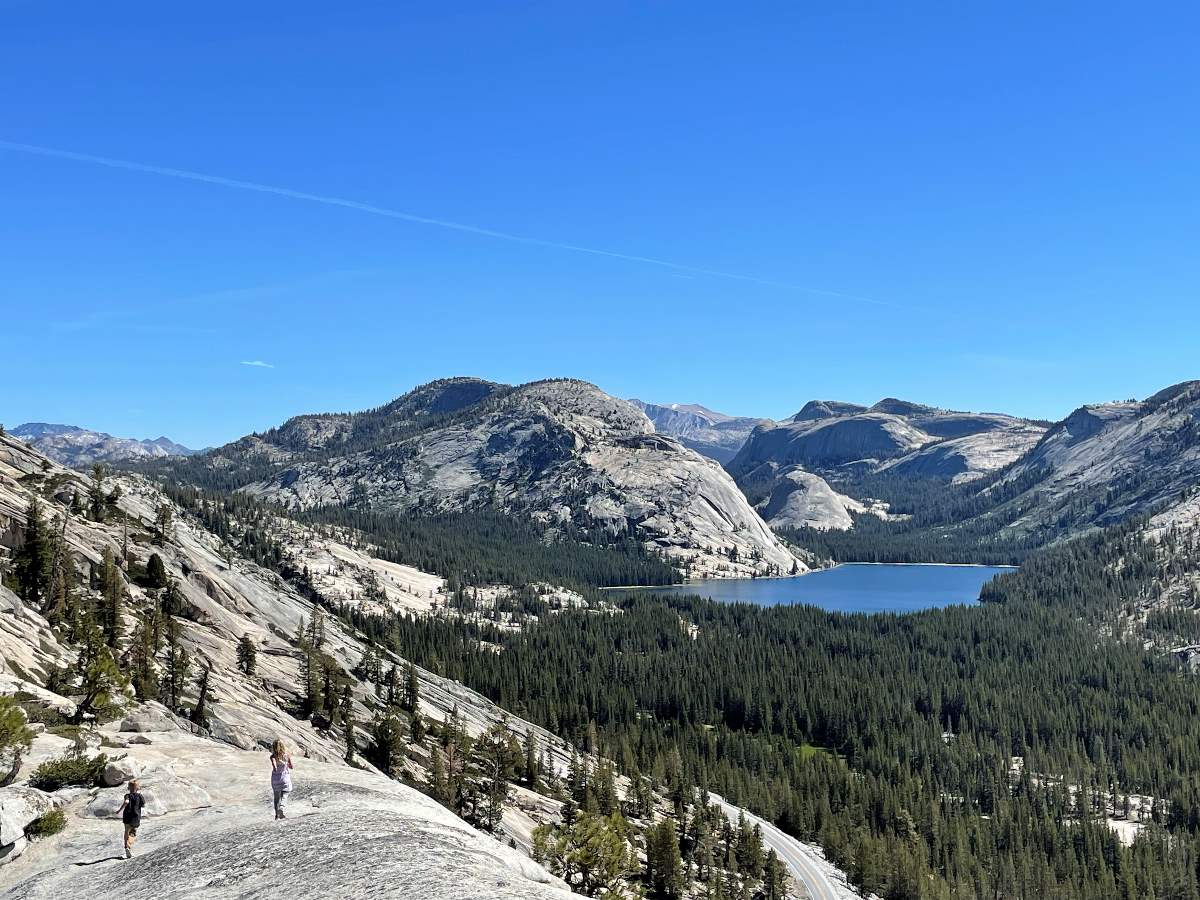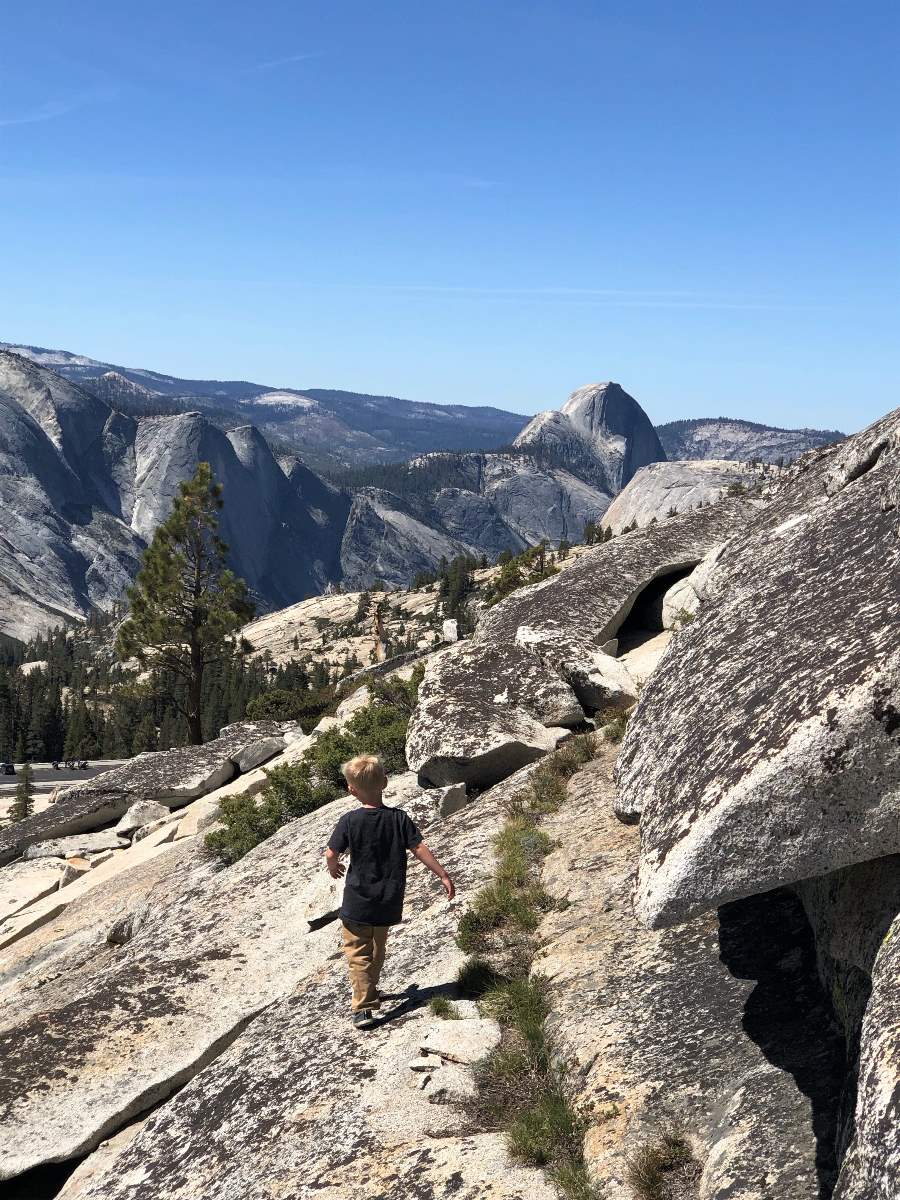 3) HIKE to MAY LAKE IN YOSEMITE VIA TIOGA PASS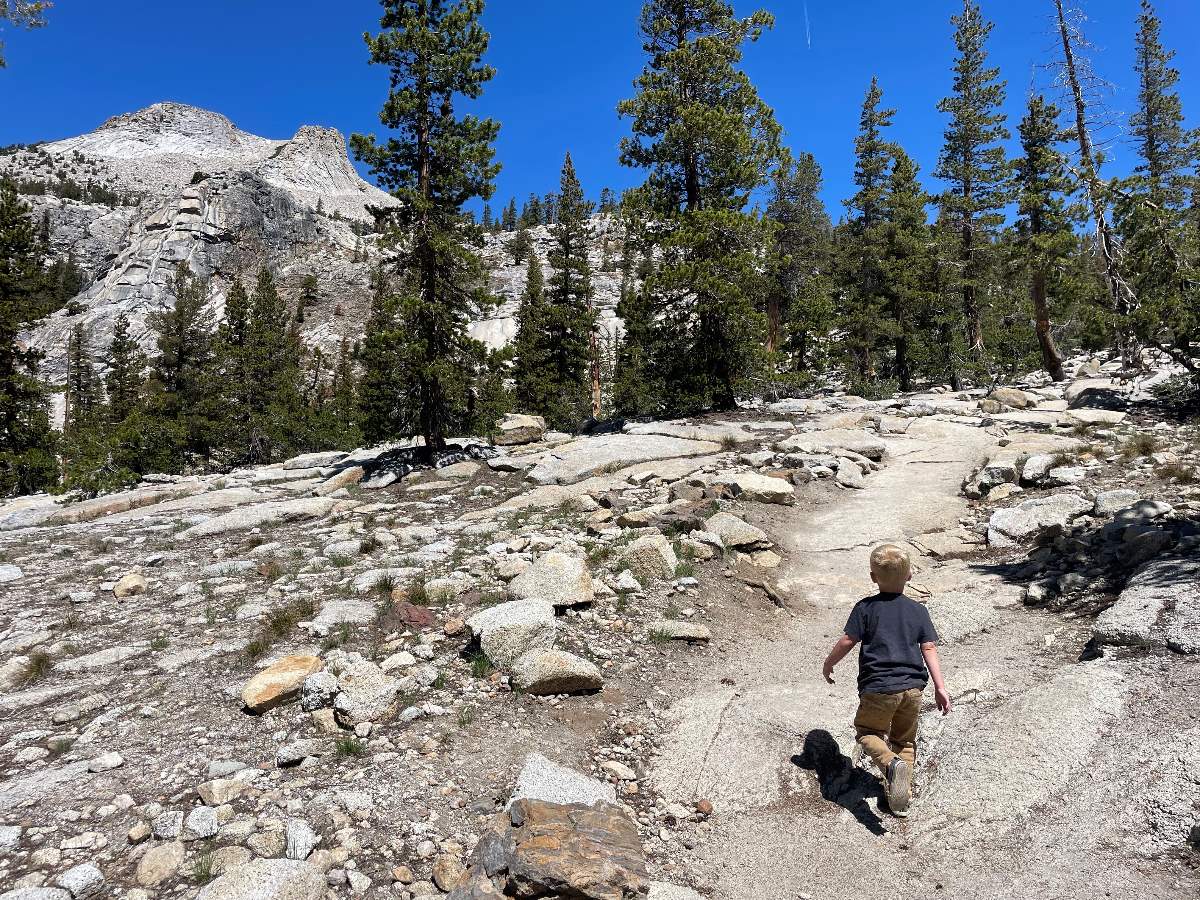 Miles:  2.5 miles
Elevation gain: 480 feet
Type: Out and back
Time: 1.5 hours
Dog friendly: No
Bathrooms at trailhead: Yes
Cost: This hike is within Yosemite National Park, so you must have a park pass. A 7-day pass is $35 per vehicle, or $80 for an annual pass to all of the National Parks. See the most up to date fees here.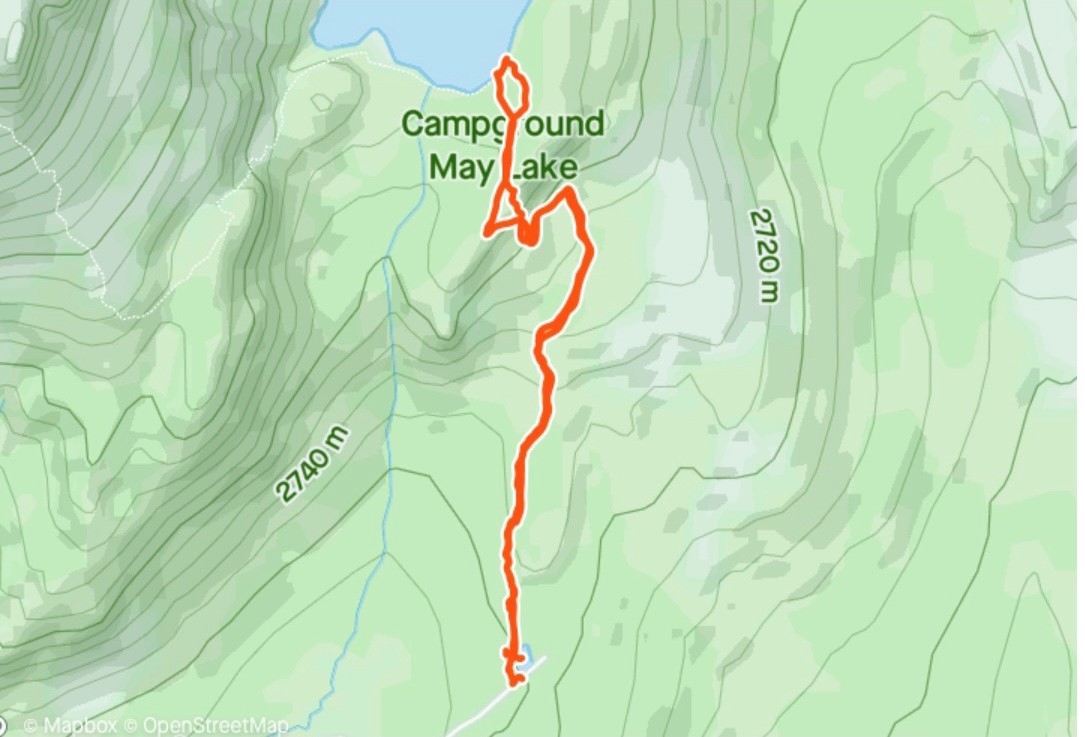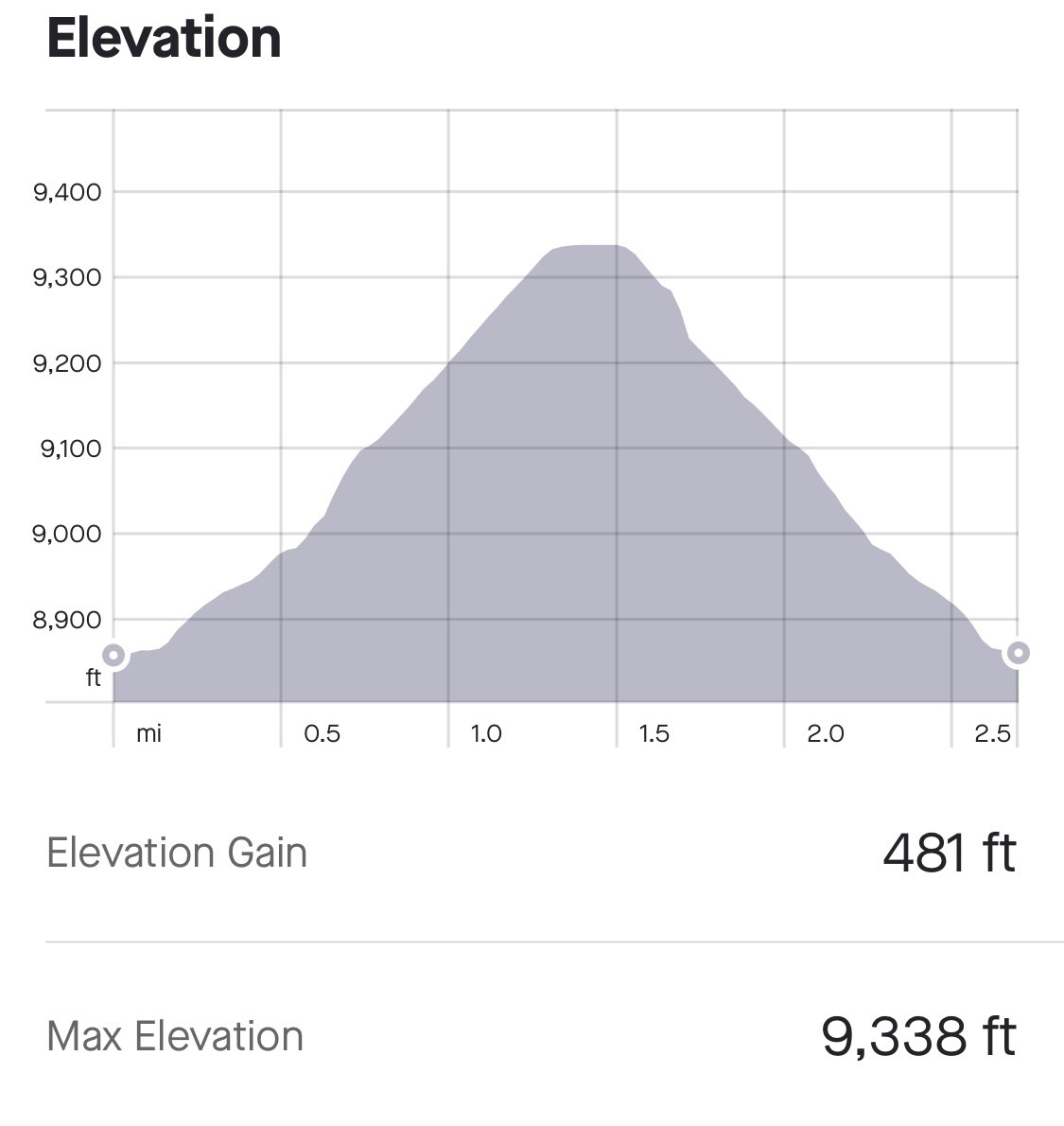 Thanks to the recommendation from 50 Hikes with Kids California, we opted for this scenic and kid-friendly hike near Tioga Pass. From Olmsted Point it's a 10 minute drive, or about 21 miles from the park entrance to the May Lake Trailhead. This hike is a nice steady climb to the lake with plenty to see, climb, and explore along the way!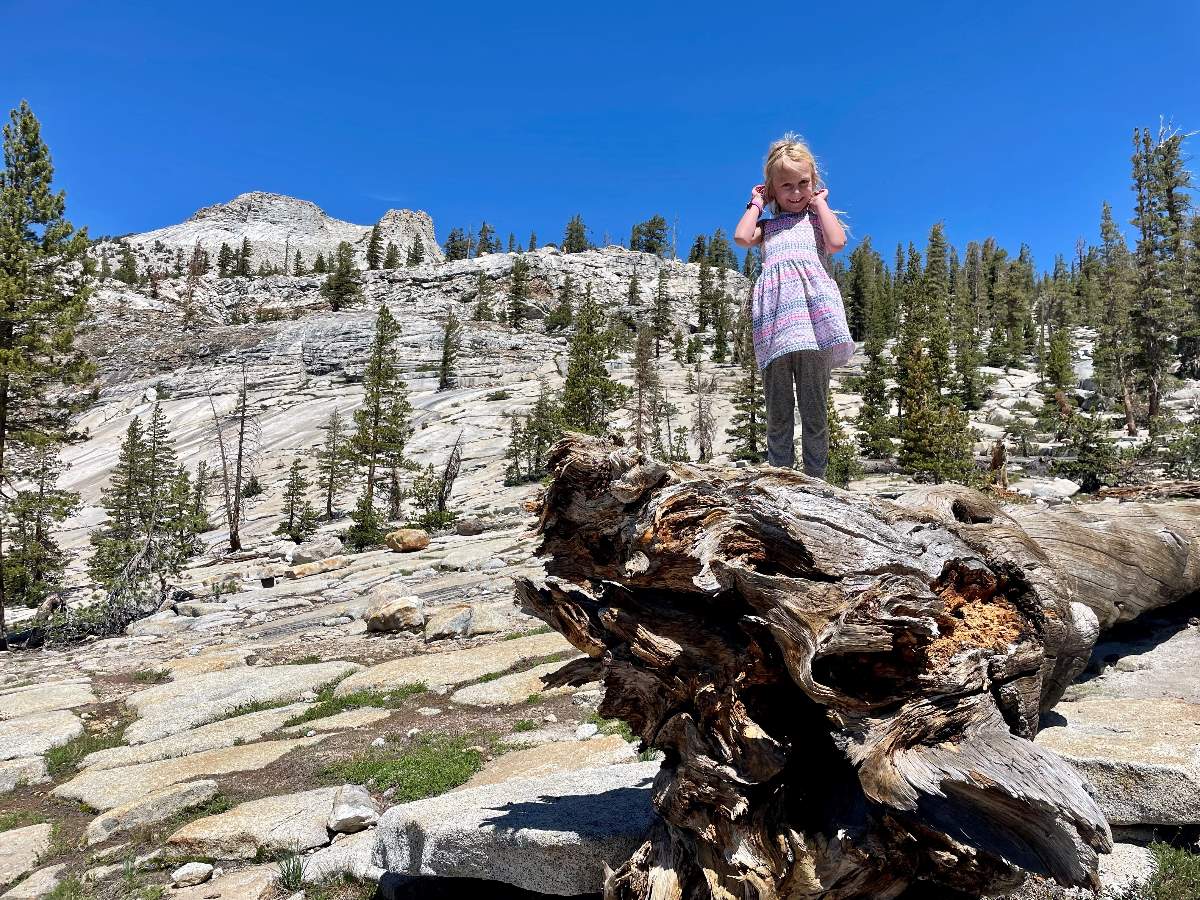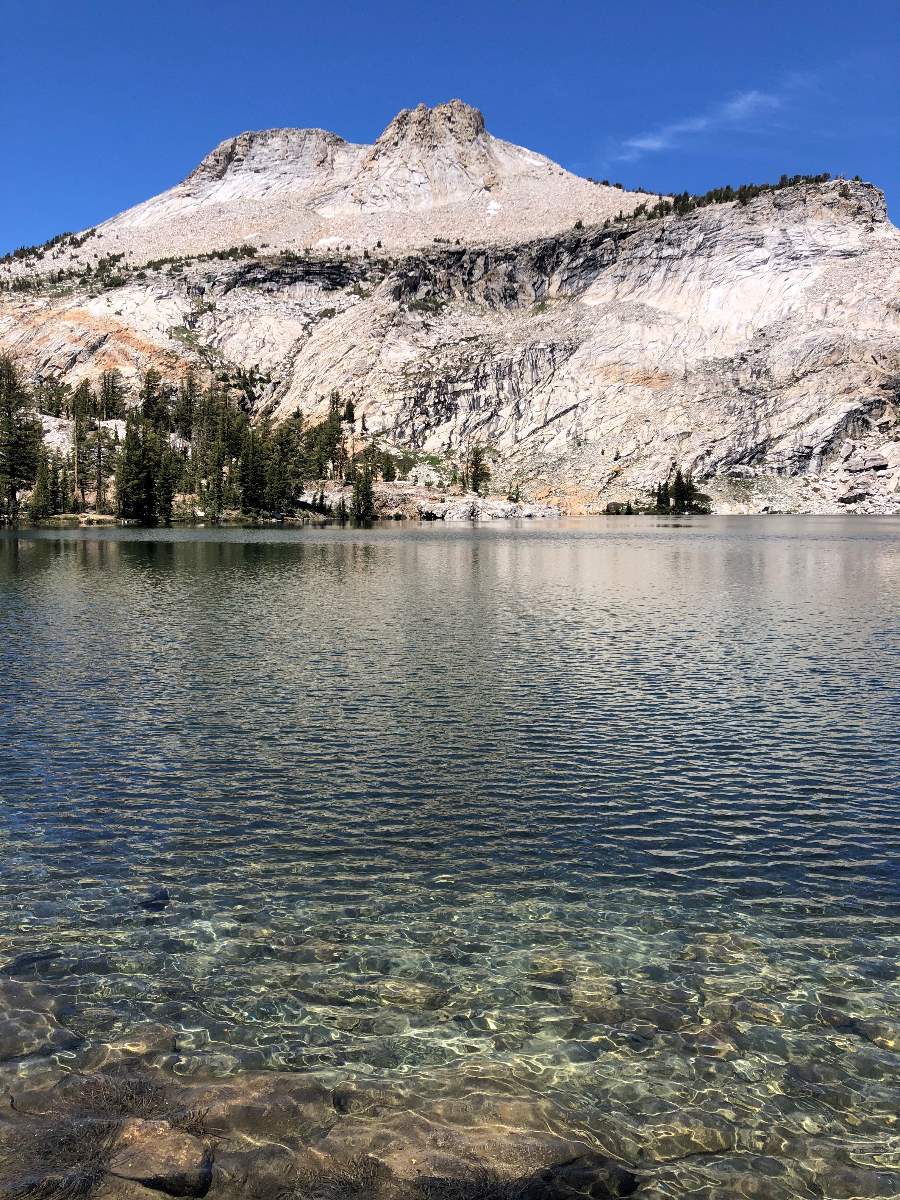 4) Cool Off by Stand Up Paddle boarding in Tenaya Lake near Tioga Pass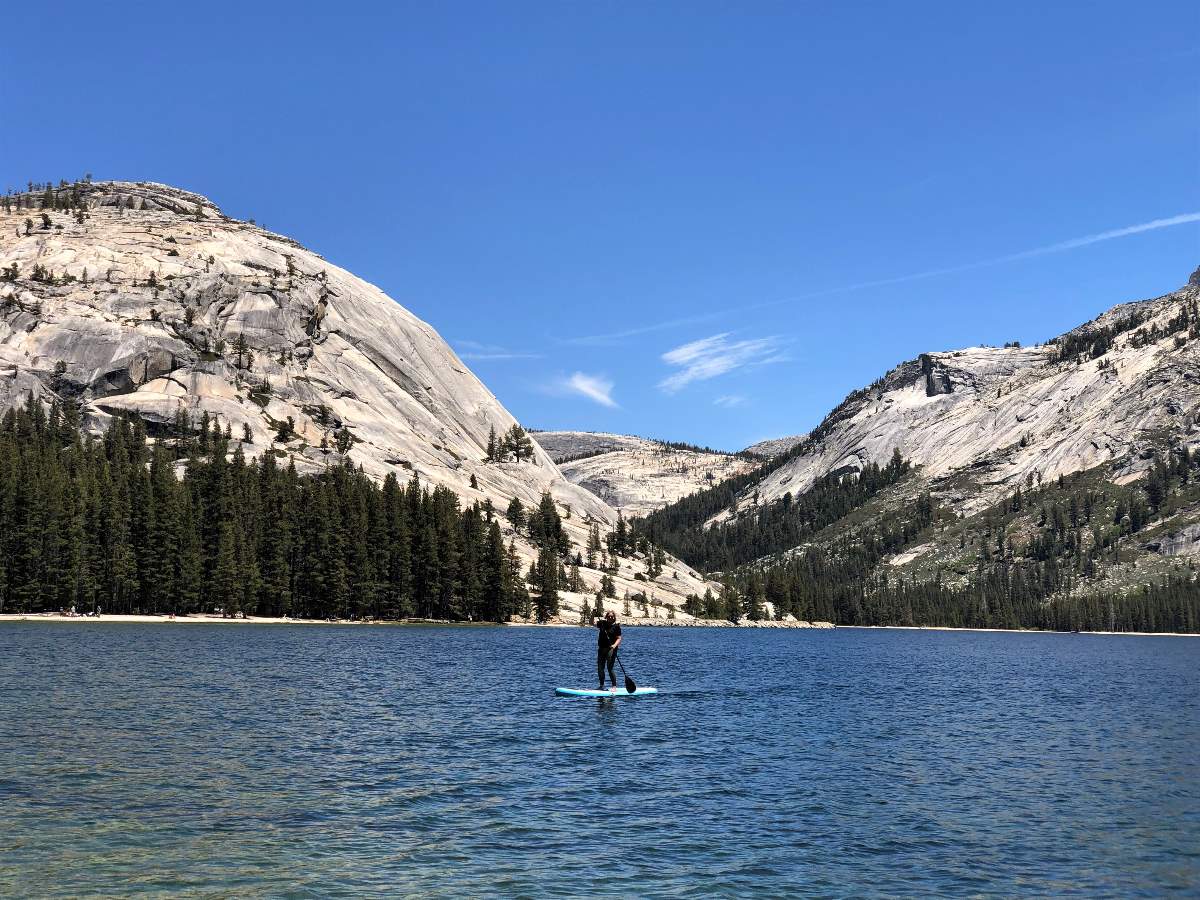 By now in your half day itinerary, you are likely getting warm and ready for a little relaxation by a mountain lake, or the adventure of stand up paddle boarding with one of most beautiful views. Head back towards the park entrance from the May Lake Trailhead for about 10 minutes. I recommend parking at the western side of the lake at the Tenaya Lake Picnic Area. Don't be fooled by the blue skies, this water is snow run off at 8,150 feet elevation so it is cold! We lugged our stand up paddle boards and electric pump all the way from Colorado by checking them on the airplane and we were so glad that we did as this was the highlight of the day!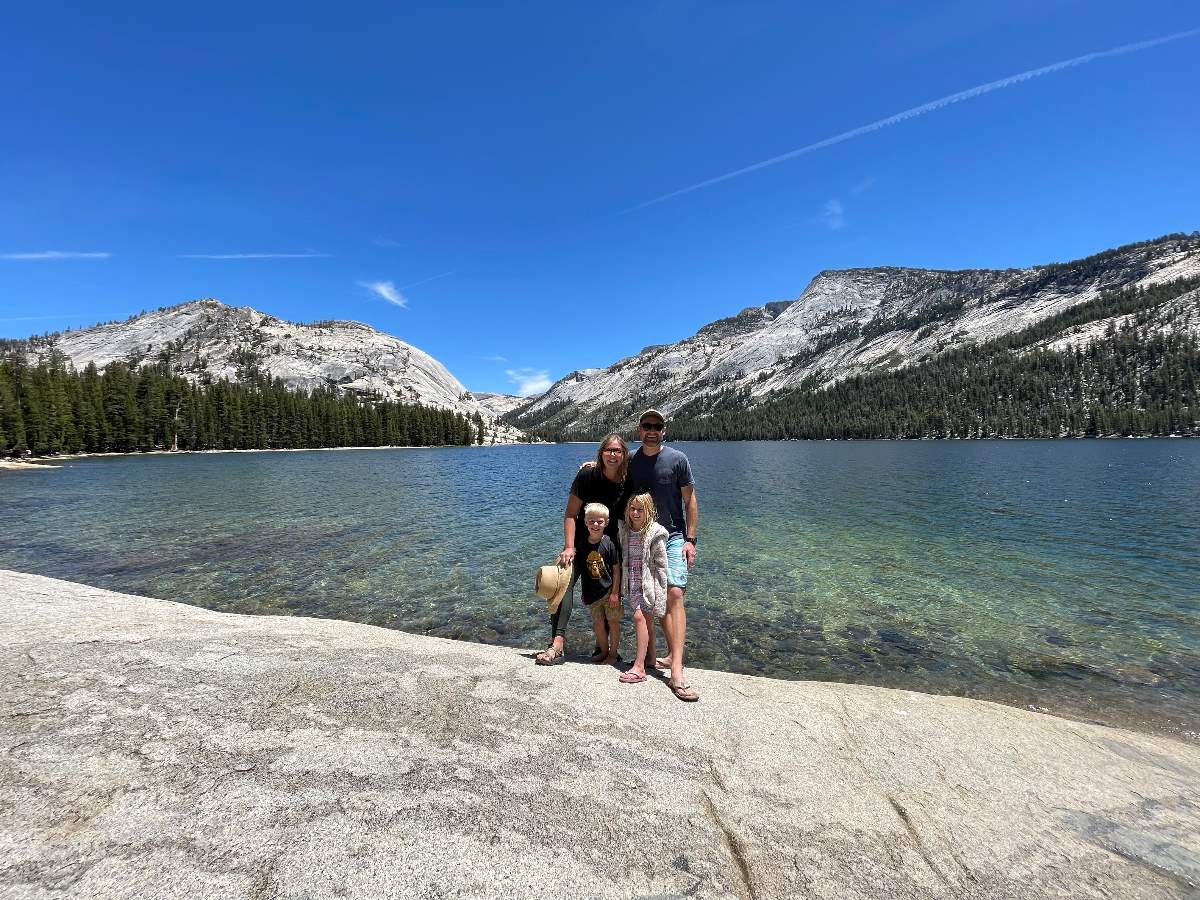 5) Treat Yourself to Lunch and Ice Cream at The Tuolumne Meadows Visitor Center
You'll surely have worked up an appetite after all of the Yosemite exploring so on your way out of the park, stop at the Tuolumne Meadows Visitor Center for a burger or chicken fingers, and a soft served ice cream come!
Looking for ideas in Yosemite beyond Tioga Pass?
If you have multiple days, I recommend spending some time in awe of the waterfalls from Yosemite Valley and viewing Half Dome from Glacier Point, pictured below. Or if you're realllllly feeling adventurous, climb to the top of Half Dome via the cables! Also pictured below is me circa 2005 for my first time summitting Half Dome. I'm not *that* old but somehow this is the only picture of that trip. This is a bucket list experience and one that I would love to do as a family once my kids get a little bit older. I loved it so much, I went back to hike to the top two more times in the next year after this inaugural trip. Half Dome can now only be hiked with a permit, so this excursion takes some advance planning.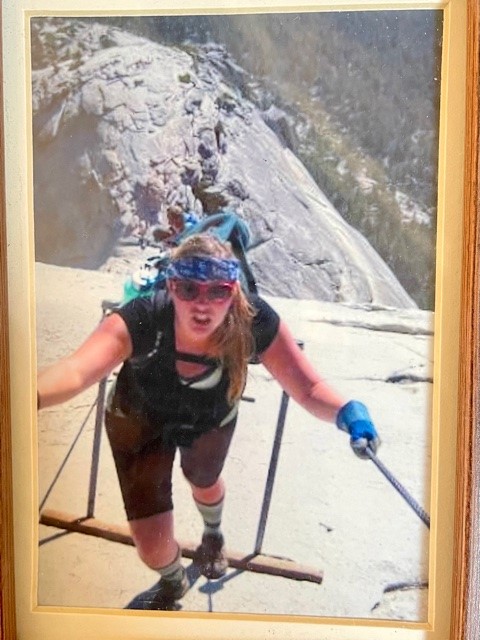 Sharing is caring!
What activity would you want to try when visiting Yosemite National Park via Tioga Pass? Please pin your favorite option from the below images–or pin them all!