I'm excited to share my favorite outdoorsy dog names! For some reason, I think naming pets is way more fun than naming kids. There must be too much pressure with a kid's name and just the right amount of "you can't mess up" in a dog name. When we got our family Labradoodle, I knew I wanted an outdoorsy dog name because this dog would surely be hitting the trails with our fam. Therefore, I had to veto my kid's top choices of "Popsicle" and "Puppy." Although as I type this, I have to admit Popsicle is a pretty awesome name.
After narrowing down my list, I settled on Jasper—primarily named after Jasper National Park in Canada, one of our family favorites. It also fit because the name Jasper means "an opaque reddish-brown variety of chalcedony (gemstone)." Our favorite National Park, he is reddish-brown, and he's a real gem, so it definitely fit! My recommendation when naming your outdoorsy dog is to make a list of your favorite hikes or mountain destinations and start there. But if you are in need of some inspiration, check out my favorites that didn't make the cut but are perfect for any outdoor loving family.
Before we get into the good stuff, let's take a moment to appreciate some puppy photos because PUPPIES!!! This is our adorable family dog, Jasper, when he was just a lil' guy. Isn't he cuuuuute?! He is definitetly loving his outdoorsy dog name.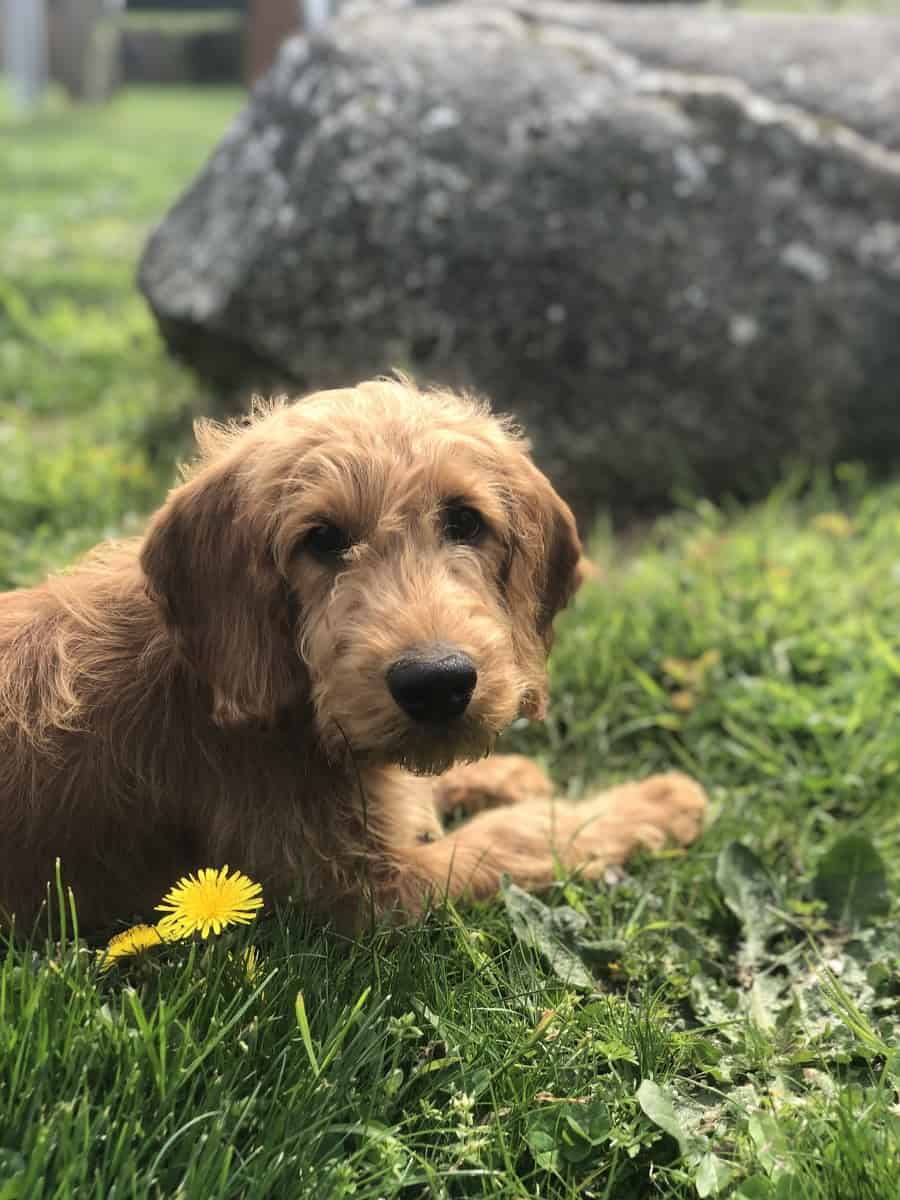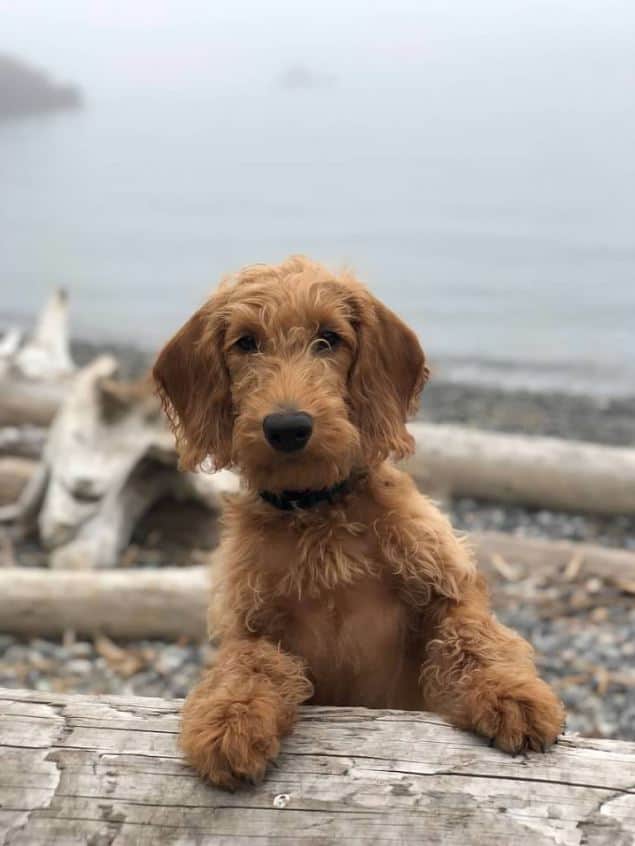 Now that we've gotten that out of the way, let's get to the reason your are here. Here are my top 10 outdoorsy dog names in no particular order (except for number one that is my favorite!). Happy dog naming!
Top 10 Outdoorsy Dog Names
 Sahale (pronounced Sah-HA-lee)– if our pup had been a girl, this was hands down my #1 outdoorsy dog name choice, hence I am listing it here as number one on my list. Sahale is known to be derived from the Northwest Native America word for "High place" or "sacred," which is fitting for one of my favorite backpacking spots in North Cascades National Park—Sahale Arm.
Mammoth – I grew up in Southern California and Mammoth Mountain was our go to ski resort. It's also the jumping off point for some epic hikes in the Sierras. Basically, if your dog is big, this name is too perfect for an outdoorsy dog name. If your dog is small, this name is ironically perfect.
Sierra – Speaking of the Sierras, this is a fantastic mountain dog name for a white or grey pup named after the recognizable granite in this mountain range.
Rocky – Cue John Cougar Mellencamp's "Rocky Mountain High." This is a solid outdoorsy dog name for any Colorado or RMNP lover. Runner ups in this category include Aspen, Breck, and Creede.
Glacier – Whether you're a lover of Montana's Glacier National Park (or its sister NP in Canada), or if it's just because your dog is white, this is a strong dog outdoorsy dog name.
Juniper—If you are a tree hugger (or a gin lover), this name is for you! Runner ups in this category are Forest, Willow, or Oakley.
Tahoma –  Tahoma was the original name of Mount Rainier in Washington, given by the Puyallup Tribe and means "frozen water" or "mother of waters." If your dog is a water dog, or ready to charge some 14ers, this is a solid mountain dog name.
Blaze – In hiking jargon, a blaze is a mark along the trail to help hikers find their route. If you have a speedy dog ready to blaze the trails, this outdoorsy dog name is ideal.
Ridge – named after the spine of a mountain, this pup will surely be a mountain dog.
Montana – this is the ultimate mountain dog name as it is derived from the Latin word "mountain." Plus, it is the state that borders both Canada AND the Rocky Mountains, so there you have it.
Have fun picking your outdoorsy dog name for your family adventure dog! And yes, if you are curious…it worked! Based on the below evidence, Jasper turned into that outdoor loving dog we hoped for. It's all in the name, of course.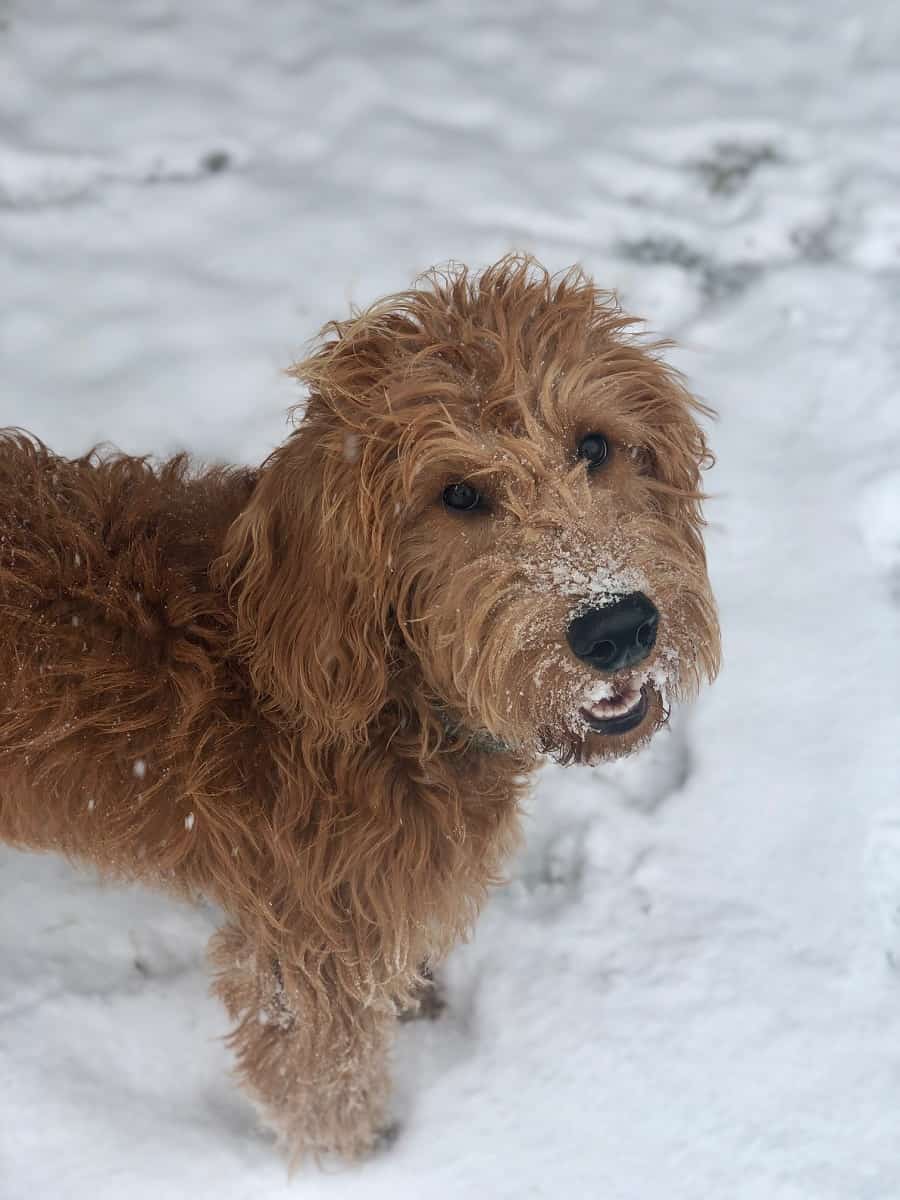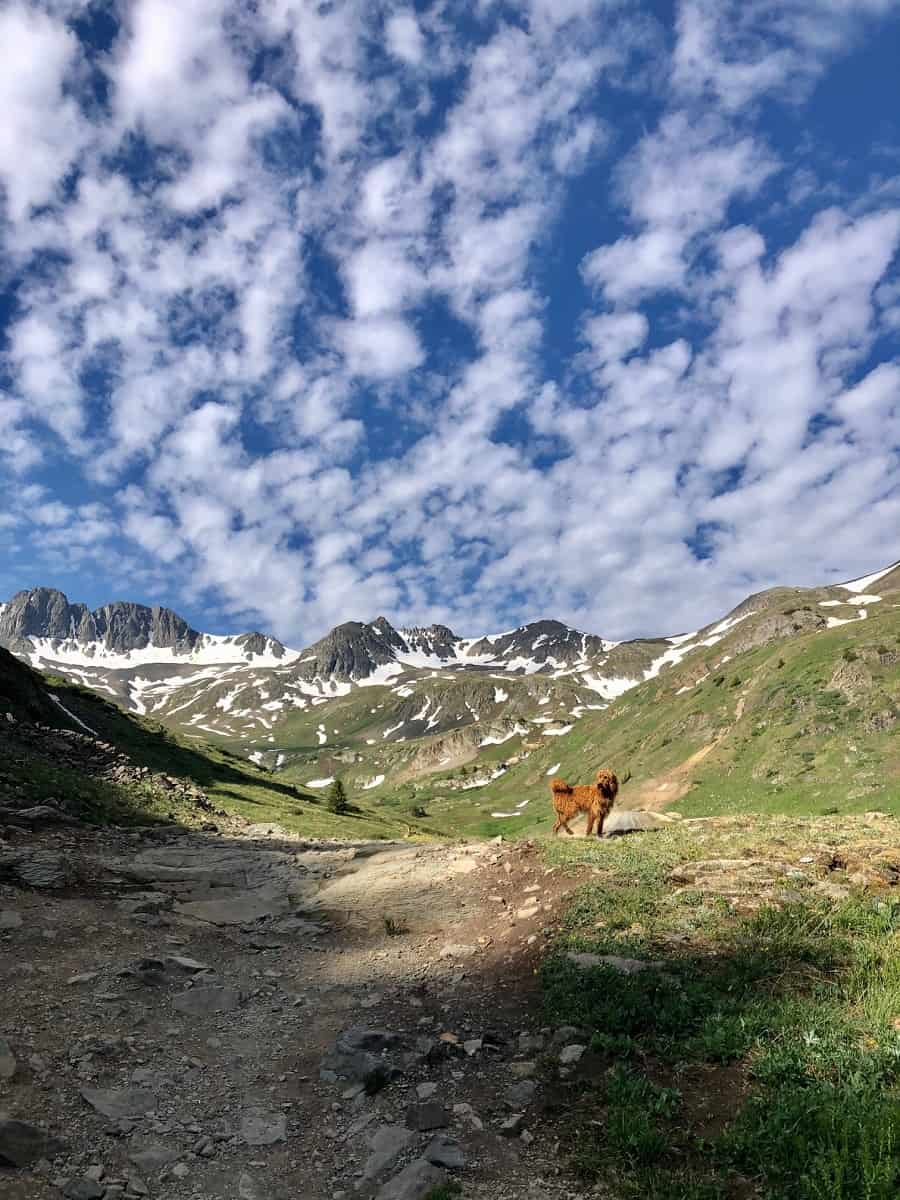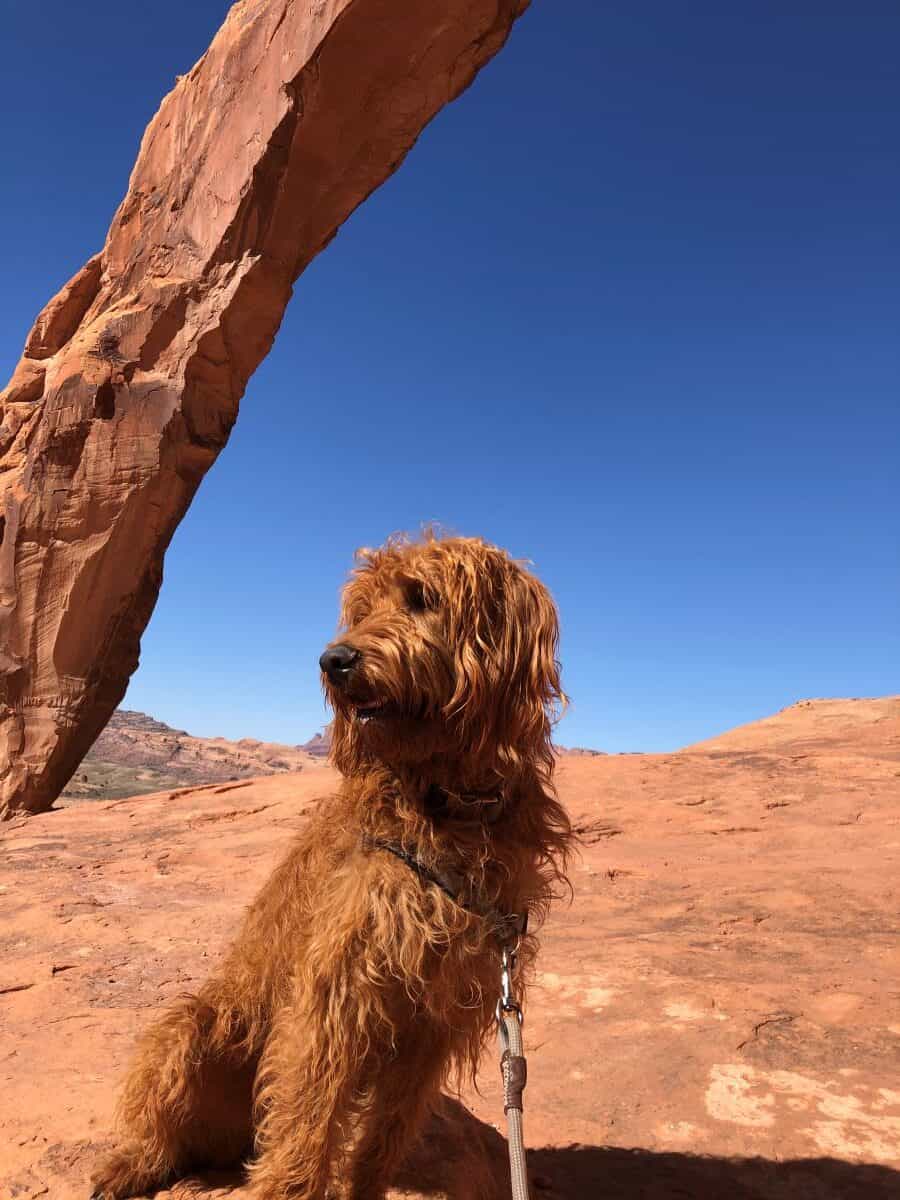 If you're looking for tips on hiking with your dog, here's a great resource! And if you're new to hiking and looking for some beginner tips, check out 5 First Things to Teach Kids About Hiking, which is relevant to kids and adults alike.
Be sure to comment below with your favorite outdoorsy dog names. I'd love to hear what you named your pup and why!